I'm privileged to have been invited to be one of the 'wellness experts' to speak about tantra as part of the Virtual Wellness Retreat and Summit hosted by Jenny Dowling, founder on Hands on Harmony Yoga and Health.
This event is both free and online so ANYONE can take part, from the comfort of your own home.  Simply hit the link and sign up… you'll learn so much from the 10 wellness experts, from all over the world, who will be presenting as part of this online retreat.
For more info and sign up click here
---
---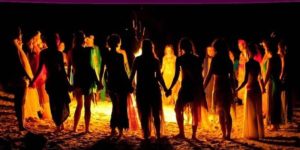 'Wonder Women' is a regular women's personal development and tantra group; it takes you another step into greater self love.  Each evening has a main theme – not exclusively around Sexuality, but Sacred Sexuality and connection, loving and feeling empowered in our women's bodies are the backbone of these Wonder Women evenings. Themes address different aspects of your identity as a woman, your passions, your dreams, your body, your health, your sexuality, and relationships. We have space for 13 women each month, plus myself and my assistant. Some people will chose to come every month, some will come in a more ad hoc way; either way is fine.
For more info and to book click here
---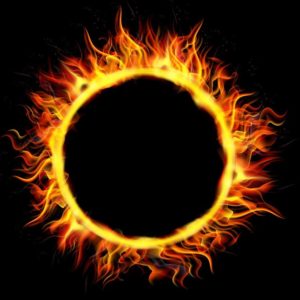 You are a Goddess!  A wonderful woman, with fire in your belly!
I have designed this course for women who are totally or fairly new to tantra.  By choosing to join our group you will develop a solid foundation to connect more deeply with true yourself… but also with other women who, like you, know (or at least sense!) that opening to and exploring both your sexuality and relationship to your body is the next step on your path.
Over a two month period, the same group of women will gather both face to face, and online.  By choosing to step into the 'Wonder Women Fire Circle' this course will support you:
To connect more deeply with your unique power and feel more love and acceptance of yourself.
To reconnect, accept and love your body more, however it is.
To learn more about the mysteries and joys of your female sexuality and 'Yoni'.
To develop communication skills so that your body and mind are more connected – to both know and articulate your 'no', 'yes' and  ask for what you want.
To develop a feeling of safety both within yourself and with other women – Each time we gather, in our closed group, the feeling of openness, safety and connection will deepen between us.
Practically the 'Wonder Women Fire Circle' course includes:
Bi-weekly face-to-face group gatherings in Central Manchester – Thursday 26th September, 10th October, 24th October, 7th November – 6.30-9.30pm each evening.  To clarify this is in person gathering, NOT virtual.
Regular emails with home practice to do between each time we meet.
Two internet group calls on Zoom – to check in on how we are, how are home practice is going, ask questions, etc.
Closed / secret Wonder Women Fire Circle Facebook group – where you can banter, ask questions, share how you are, etc…
Buddy system – you'll check in on a call (or even in person if you both so choose) with one of the other participants every other week (on the week we don't meet face to face) – You'll support each other to stay accountable and keep walking towards your intention for yourself during your Fire Circle time.
I would absolutely love to have you join our circle.  If you have any questions then please email me at annabel@thenewfieldnest.com and I will do my best to answer these for you.  We can arrange a time for a phone chat too.