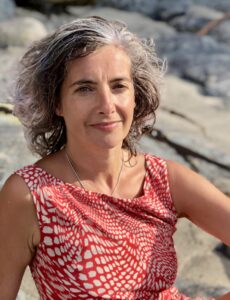 The Newfield Nest is a thriving business in Manchester offering courses, classes and private sessions for women, mothers with babes, teens and couples, through in person groups and online. We empower you to connect with your True Self, love your innocent natural body, pleasure, and live authentically.
Founder, Annabel Newfield has woven together the varied strings of her bow to hold space that supports you to open to living with more everyday magic … along the way she's spun threads working as a film-maker, community artist, early years dance teacher, birth doula and tantra teacher.  This all culminates in The Newfield Nest, holding a very warm, loving, and accepting space where every part of you is welcome.
Working and studying Tantra, shamanic dance and ritual, massage, healing, trauma release, early years developmental-movement-play, Steiner kindergarten practice and philosophy, conflict resolution and meditation. She is also part of the highly acclaimed tantra school, Shakti Tantra.
Annabel  supports you to unlock your potential, find more love and consciously remember who you really are. To navigate your ever changing body, sexuality, career, relationships, childrearing, ageing, and let go of those parts of self that no longer serve. To explore and expand your awareness and live with more integrity and pleasure. This is a liberating and life changing journey.
Each session is unique to meet your individual needs and may include:
Classes – running weekly 'Baby Boogie' dance classes for parents/carers, and a 9 month programme for new mothers.
Coaching – being heard as you voice what's going on for you and receive support to take the steps to get where you want to be
Education – learning about parenting, sexuality, and the science of pleasure.
Somatic – movement, massage/body-work, releasing armouring and trauma, tantric and doaist techniques.
Tantra – ritual, breath and meditation techniques
This work helps you:-
Open into greater pleasure in your life – understand what gets in the way of you being more you.
Love your body – let go of seeing yourself as too fat/thin/tall/short/weak, 'ugly', having stretchmarks, saggy boobs or belly – to end up feeling happy with your body.
Honour your unique self – untangle yourself from images you inherited from your parents, other significant role models and wider society.
Connect deeply with your sexual energy and let go of stress and tension, old beliefs that no longer serve you, performance and intimacy anxiety, sexual shyness, lack of experience.
See yourself distinct from the different plates you spin in your life.
Embrace your power – within yourself and in intimate relationships
Why 'The Newfield Nest'?  'Newfield' represents pastures new, change, expansion and growth.  'Nest' represents the holding Annabel offers you, the mixture of skills to support you and like any good ol' bird, she'll sometimes gives you a bit of an encouraging push when she knows you're ready to fly… you don't come to the nest to stay there do you? You come to step into your fully fledged magnificence and soar.
Please do get in touch, by phone or email. We'd love to hear what you'd like to change or awaken more of in your life.